EXTRA VIRGIN OLIVE OIL INFUSED WITH FRESH GARLIC
Sonoma Farm Garlic

Extra

 

Virgin Olive Oil is made from California

Arbequina

Olives that are cold pressed within hours of picking and then infused with fresh garlic. 
Our garlic olive oil is made by infusing fresh garlic cloves with freshly picked and cold pressed olives. By crushing and mixing them together this allows the natural flavors the garlic to blend with the olive oil, creating a supremely fresh and rich garlic flavored olive oil
Ingredients: 100% Cold Pressed, 1st Press Olive Oil, Garlic. 
No Artificial Flavors, No Added Sugar
Uses: Dressings, Marinades, Baking, Sautéing, Finishing
Available In 16.9 oz, 1 Gallon and 5 Gallon Sizes Frankie Catherine
Superbly flavored Extra Virgin Olive oil. The garlic flavor is authentic and intense. A little goes a long way Mike
My family and I are officially ADDICTED to this garlic olive oil! We've tried it literally on hundreds of foods, and have concluded that it makes absolutely EVERYTHING better!!!! Seriously!!!! Highly recommend!!!!! Cory
This oil rocks!!! The price really rocks!! You will not find a less expensive garlic oil out there with this much flavor. James
I used to buy a garlic olive oil at my local grocery but they stopped carrying it. Then I found a pricey bottle at the farmers market. But this one by Sonoma Farm is a big generous bottle and I use it for loads of dishes. Great taste at a great price! Liz
I love to use this garlic infused olive oil for any dish that calls for olive oil and garlic ingredients. It is delicious as the base for vinegarette salad dressing too. I almost couldn't cook without garlic oil and this particular oil meets all of my expectations. It is the perfect blend—-exactly the right taste level. I highly recommend this product! Edward
I buy this over and over again and I buy it as gifts. It's addicting!!! My husband calls it "Crack". I make my eggs with it in the morning. AMAZING! If you love garlic, you will love this!! It makes everything better. Daryl
Fine for adding some garlicky flavor while sauteeing, but I wouldn't use it as a dipping oil. Patti
Wonderful natural garlic flavor. I roasted a chicken rubbed with this oil and it was exceptional! Saves time and effort. Good for tossing with pasta or as basis for salad dressing. And the price is right!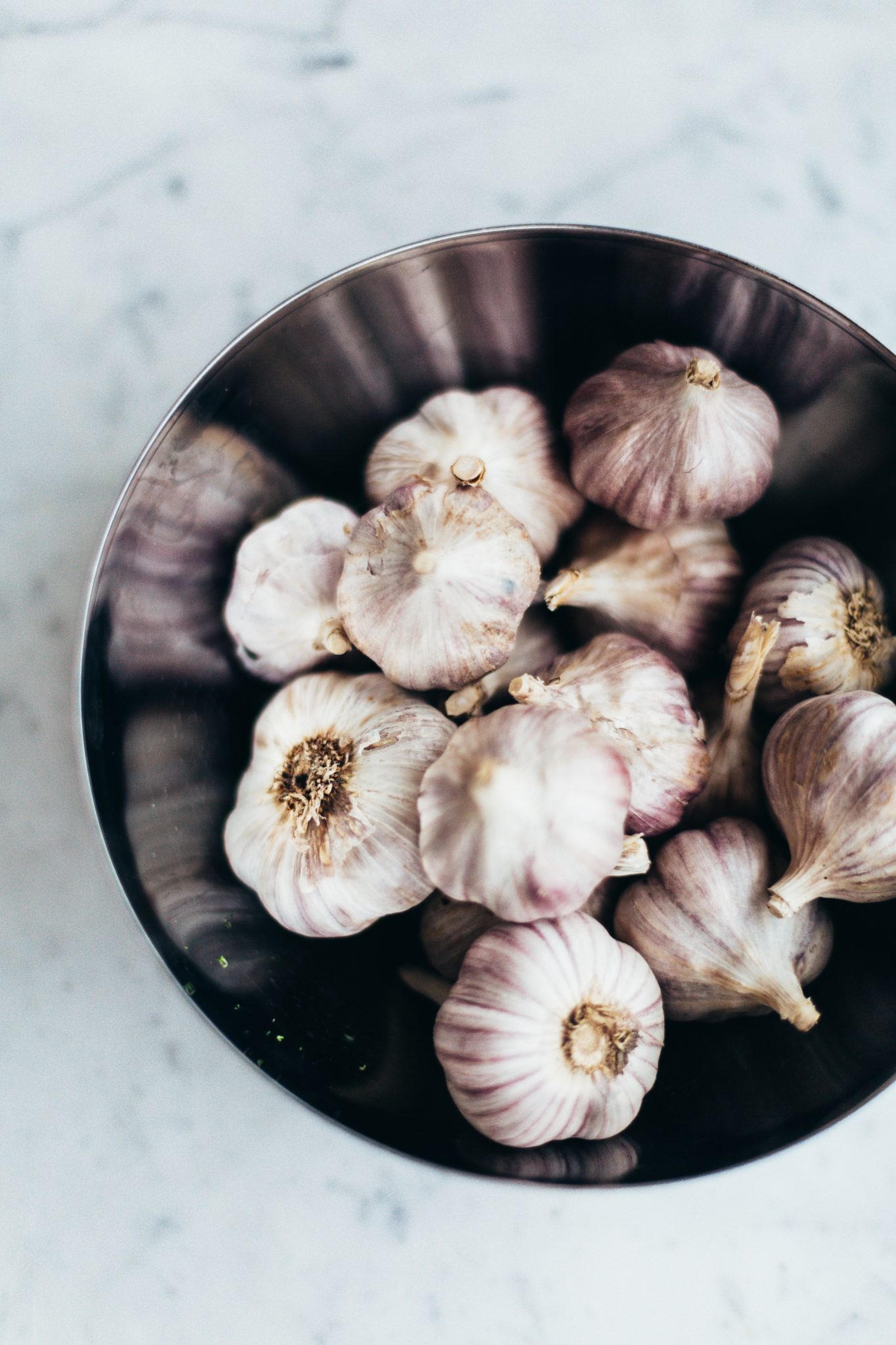 This aromatic infused oil is perfect for dipping, cooking or drizzling on everything from salads, vegetables, grilled chicken, seafood, pasta, risotto and egg dishes. 
Our garlic infused extra virgin olive oil is available in 1 and 5 Gallon sizes. Perfect for food services or those who use a large volume of olive oil.