A Few Ideas On How To Best Use Flavor Infused Extra Virgin Olive Oil
Gourmet flavor-infused extra virgin olive oils, like balsamic vinegars, are increasingly popular and are popping up everywhere from supermarket shelves to gourmet supply stores. But while more and more options exist, not all suppliers are equal. For high-quality, great-tasting infused olive oils, turn to Sonoma Farm. We use the best quality, authentic olive oil produced in California, and infuse it with the freshest ingredients using small-batch processes to ensure every bottle is up to our standards.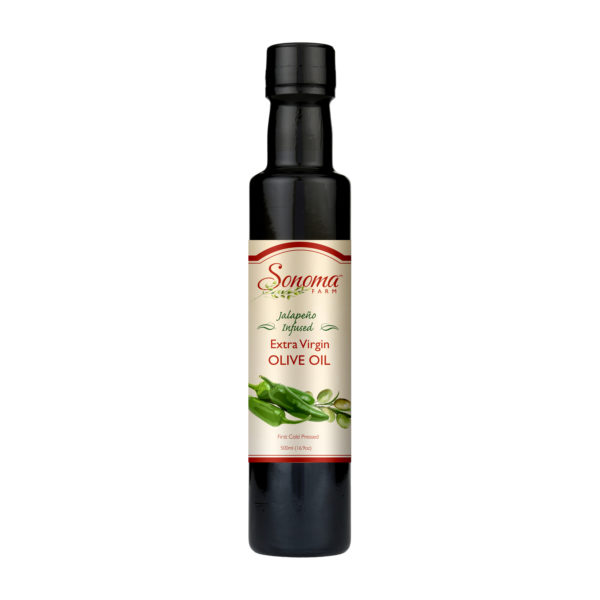 Flavor-infused extra virgin olive oils give you the ability to add a burst of new flavor to your food. But you may not know all the ways these oils can dress up your cooking. The shops where they're sold frequently repeat the same basic advice: "Use it on grilled chicken" and "Use it in the marinade."  But these oils are good for much more than just chicken and marinades, sodon't be afraid they'll just sit in your cabinet – there are hundreds of uses for quality, flavor-infused olive oils in your kitchen. And we've outlined just a few of them below to give you an idea of the simple ways you can use flavor-infused olive oils from Sonoma Farm.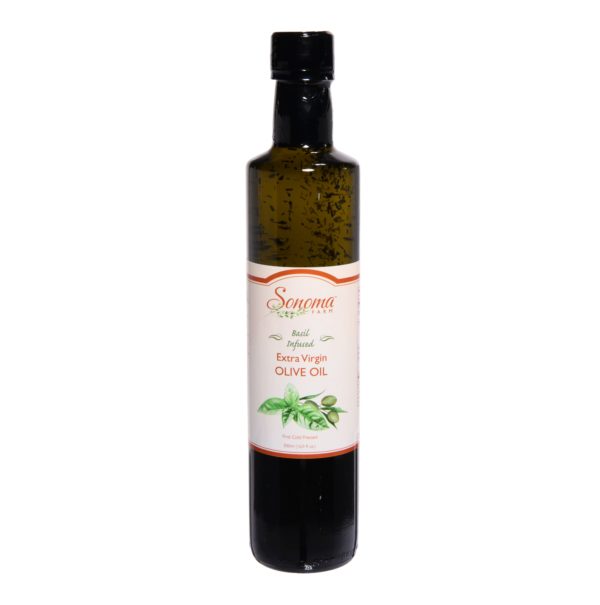 Make an Easy Dipping Sauce for Bread
Here's perhaps the easiest appetizer ever. Pick your favorite flavor-infused extra virgin olive oil and mix two parts of it to one part of a balsamic vinegar. Add a few herbs and spices, as desired, and you have a perfect dipping sauce for crusty bread.
Add Some Flavored Oil to Scrambled Eggs
Even simple scrambled eggs can be given a boost by just a drizzle of a flavor-infused olive oil. As soon as the eggs are finished cooking, add a little dill, chipotle, or garlic-flavoured olive oil.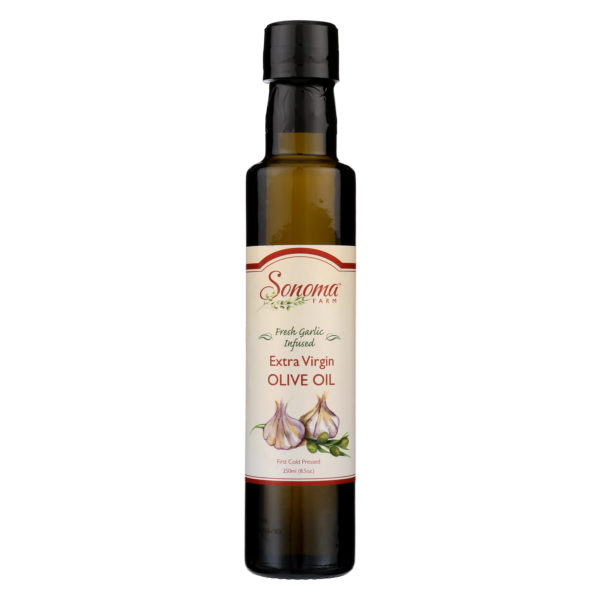 Dress up your Roasted Vegetables with Infused Olive Oil
Roasted vegetables made with regular olive oil are already great. But when you make them with a flavor-infused olive oil, you create something entirely different. There are a range of infused olive oils with flavors like rosemary, dill, sage, green chilis, and Harissa, among many others, that can transform your simple roasted veggies into something new. We recommend a half-and-half mix of regular and infused olive oils, just to make sure the flavor isn't overwhelming.
Dress Up Your Soups and Sauces
If you want to expand your repertoire of soups, sauces, marinades, and cream-based dishes, try adding a touch of a flavor-infused olive oil. It only takes a few drops to bring a new, deeper aroma and flavor. There may be no simpler way to create new variations on your familiar soups.
Make Flavored Kale Chips
Blend flavor-infused and regular olive oil in a fifty-fifty mix to give your homemade kale chips a new touch of flavor. Want to make a spicy batch? Try habanero-infused olive oil. With a little experimentation, you're sure to find several favorite variations of your own.
Add a Few Drops to Baked foods.
Want to add a touch of extra flavor to your baked goods? Just a few drops of the right flavor-infused extra virgin olive oil can give your baking that extra touch that brings out the best in your baking recipes. Try adding a lemon-infused olive oil to your pound cake batter or dress up your buttercream icing with a Persian lime-infused olive oil to give it a kick of citrus flavor. Whatever you're baking, you can find an infused olive oil flavor that will give it just the right extra touch. Just use it sparingly – more than a few drops can change the final texture of your baked goods.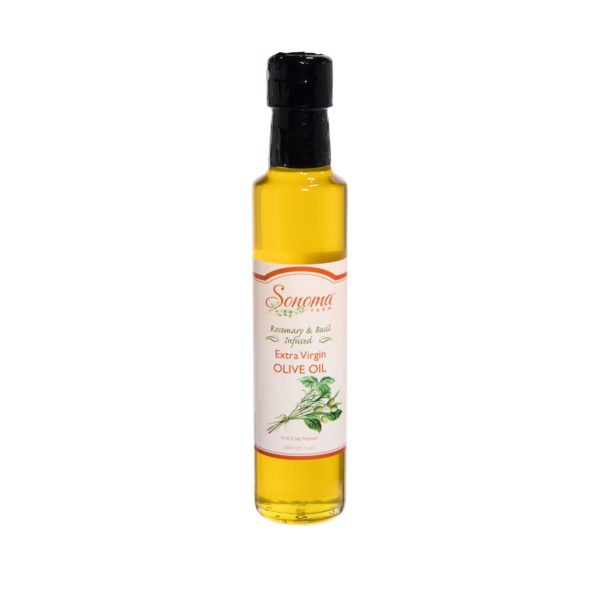 Use it withFruit Salad. 
By using a flavor-infused olive oil and balsamic vinegar, you can make an amazing dressing for your fruit salad. Basil, or strawberry-infused oils are great choices, or experiment and find your own favorite. Add a few chopped nuts for an extra touch, or a sprig of fresh mint.
Elevate Your Roasted Potatoes
Cube potatoes, toss with an olive oil infused with flavor like rosemary or garlic and bake at 400 degrees Fahrenheit until fully cooked. The addition of a flavored oil will give you a new and delicious spin on this simple side.
Prepare Flavorful Vinaigrettes.
By swapping out regular olive oil for a flavor-infused olive oil, you can step up your basic vinaigrettes into something special. Sonoma Farm offers a range of flavor infused balsamics as well as infused olive oils, so you can create some distinctive, flavorful vinaigrettes for your kitchen.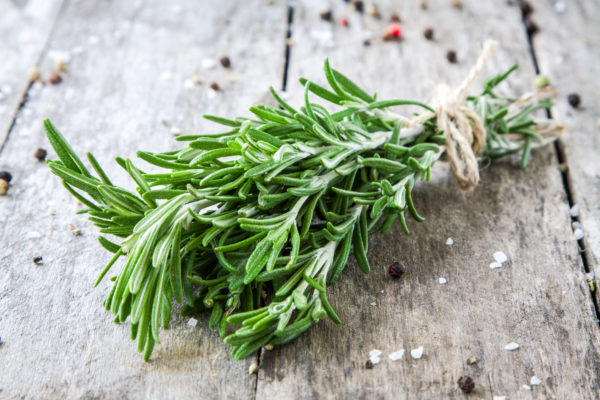 Olive oil is a versatile ingredient – and it even has a range of uses outside of cooking! Flavor-infused oils can bring you even more options in the kitchen. Just make sure you're getting the best – and the best is Sonoma Farm. Visit our website today and see the range of infused olive oils that can bring a gourmet touch to your kitchen!