Garlic Olive Oil- A Way To Prevent Sickness
You name a disease and we at Sonoma Farm have a remedy to it by offering you the best Garlic Olive Oil in the market. Garlic and Olive Oil have been companions for centuries for those who want to cook best. We have made possible to have both in a single bottle at an affordable rate. Our product has not only made cooking easy but has also made all have health benefits someone can imagine which of.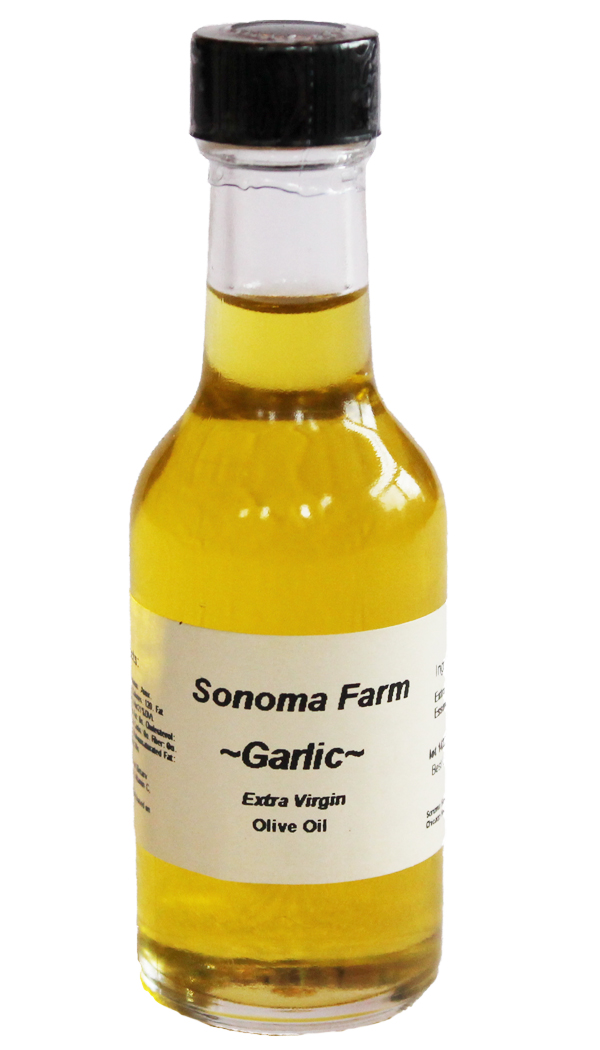 The Health Benefits Of Garlic Olive Oil
There are various health benefits in having Garlic Olive Oil we make possible for all to have at an affordable rate. We use the best method of production in a plant which is peanut free, tree nut free, seafood/ fish free so that all the good qualities of garlic is absorbed in the olive oil that is made available.
Boosts immunity: The antioxidant property of garlic makes this oil to be the one that can boost your immunity system. Nutrients, such as vitamins B1, vitamin C, Vitamin B6, phosphorus, iron, and allicin are all immunity-boosting nutrients available in abundance in the Garlic Olive Oil   we offer. This property of the oil makes it the one ideal for having an overall good health.
Relieve from toothache: If you have a toothache and have Garlic Olive Oil in your house then there is nothing to worry. Allicin present in the oil makes it the ideal for not only having relief from the pain but also from inflammation and growth of bacteria. All that is required is to soak a cotton ball in this oil and put in the affected area.
Prevent fall of hair: Hair fall is a common problem we face nowadays. This oil is a preventive for that too. The oil is rich in nutrients like vitamin E, sulfur, vitamin B1, vitamin B6 and vitamin C, which are all that enhances growth of hair and prevents fall of hair. So, apply the oil to your scalp and leave it over night to have the best of result.
Treatment for the metabolic disorder: Are you trying to have a relief from high blood sugar, obesity, high cholesterol and high blood pressure? The antioxidants present in Garlic Olive Oil can influence this syndrome, easing all those risk factors and maximizing metabolic activity.
Diabetic control: Garlic Olive Oil has hypoglycemic properties, which make it ideal for managing energy utilization and insulin production by your body. Using this oil maximizes metabolic activity and helps to have effective relief from diabetics.
There are various other health benefits that can be had using the oil we make possible for all to have. The Garlic Olive Oil of ours not only enhances the taste of your cooking but also offers such health benefits. So, immediately order your shipment and have tasty food along with having a great health.