Garlic Olive Oil- The Most Significant Element In Every Kitchen
So how many times do you peel, mince, crush or slice garlic to cook in olive oil? How many times do you take the garlic out before making your favorite recipe in your kitchen? Well, you will find garlic in almost every kitchen, and you will be together with garlic nearly every time you cook. Why not make your life simple by adding Garlic Olive Oil into your kitchen? Garlic Olive Oil will make your life simple and make it handy for all the recipes that  need garlic. A bottle of Garlic Olive Oil is a hassle-free way to prepare your dish without dealing with garlic all the time.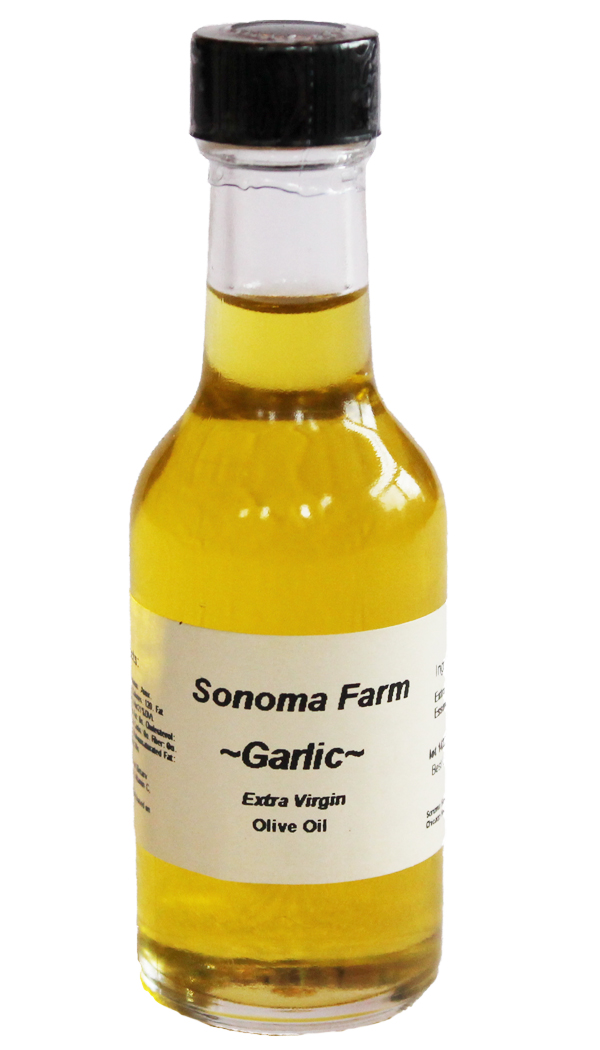 There's truly no better pairing garlic with extra virgin olive oil. A more comfortable option to get the flavor of garlic into cooking without directly using it is using garlic-infused oils. Our Garlic Infused Olive Oil is the most elegant alternative to fresh garlic. We use fresh garlic pods grown in our organic farm, elevated the classic sauté of garlic, and slowly infuse the cold-pressed olive oil to give your food the incomparable aroma and flavor.It will ultimately generate extraordinarily versatile and savory Garlic Olive Oil. So there will be no need to do more chopping and smashing of garlic each time you prepare your food.
The pungent aroma of Garlic and olive oil is intensified after the mixture is allowed to mature for days. Our garlic-infused olive oils make a delicious option for both dipping and cooking. It is a wonderful choice for any pasta, flavored rice, meats, bread slices, fishes, salads, vegetables, or even drizzling on your favorite dish for added spiciness, earthiness, and sweetness. Try our Garlic Infused Olive Oil anywhere you love garlic. Garlic is not only absolutely delicious but also one of the world's healthiest foods. A little drizzle of infused-extra-virgin-olive-oil for tossing is enough to give character to any meal.
Garlic Infused olive oil is versatile oil that comes with the smooth, nutty flavor of slow-roasted organic garlic. Garlic is a prime ingredient in cuisines from all over the globe. Our garlic-infused-extra-virgin-olive-oil seems to be the perfect oil liked by both adventurous chefs and beginner cooks alike. It's fantastic in marinades, and can even be used in vinaigrettes since it is more delicate to serve the cooked garlic flavor. People love to pair garlic-infused-extra-virgin-olive-oil with different flavored vinegars for creative combinations with pork, chicken, or beef for a savory marinade. You can use it to make your favorite pasta sauce, vegetable medley, or to roast fish in a pan sauce.
Garlic and olive oil are a couple in every kitchen as old as time. Can you think of a dish that doesn't start by deep-frying garlic in olive oil? The answer is NO. You can get all that flavor of garlic packed in our Garlic Infused Olive Oil. It will surely give your pizza, focaccia, or even the bread a sweet and tasty flavor. Our Garlic Infused everyday use olive oil will provide the food that traditional flavor you crave. A light drizzle on your Italian food preparation makes your every bite a feel that you were sailing away to Italy! Furthermore, our garlic olive oil is packed with antioxidants as our natural olive oil, so you're basically practicing self-care of your family!
Our oils are entirely organic, with a good shelf life. Just ensure to keep it away from direct sunlight. It is available in 100 ml and 250 ml bottles. Add extra flavor to your food by making your order on our website today!