Infused Balsamic Vinegar- The Element To Elevate The Taste Of A Simple Dish To A Next Level
A traditional balsamic vinegar is made from the juice of pressed organic grapes, called the grape must. This must is then boiled down, fermented, and aged for 12 to 25 years in a series of wooden barrels. It is an expertly crafted item produced in Italy and exported worldwide. A true aged balsamic vinegar made through these traditional methods is expensive to produce and is typically only found in specialty stores.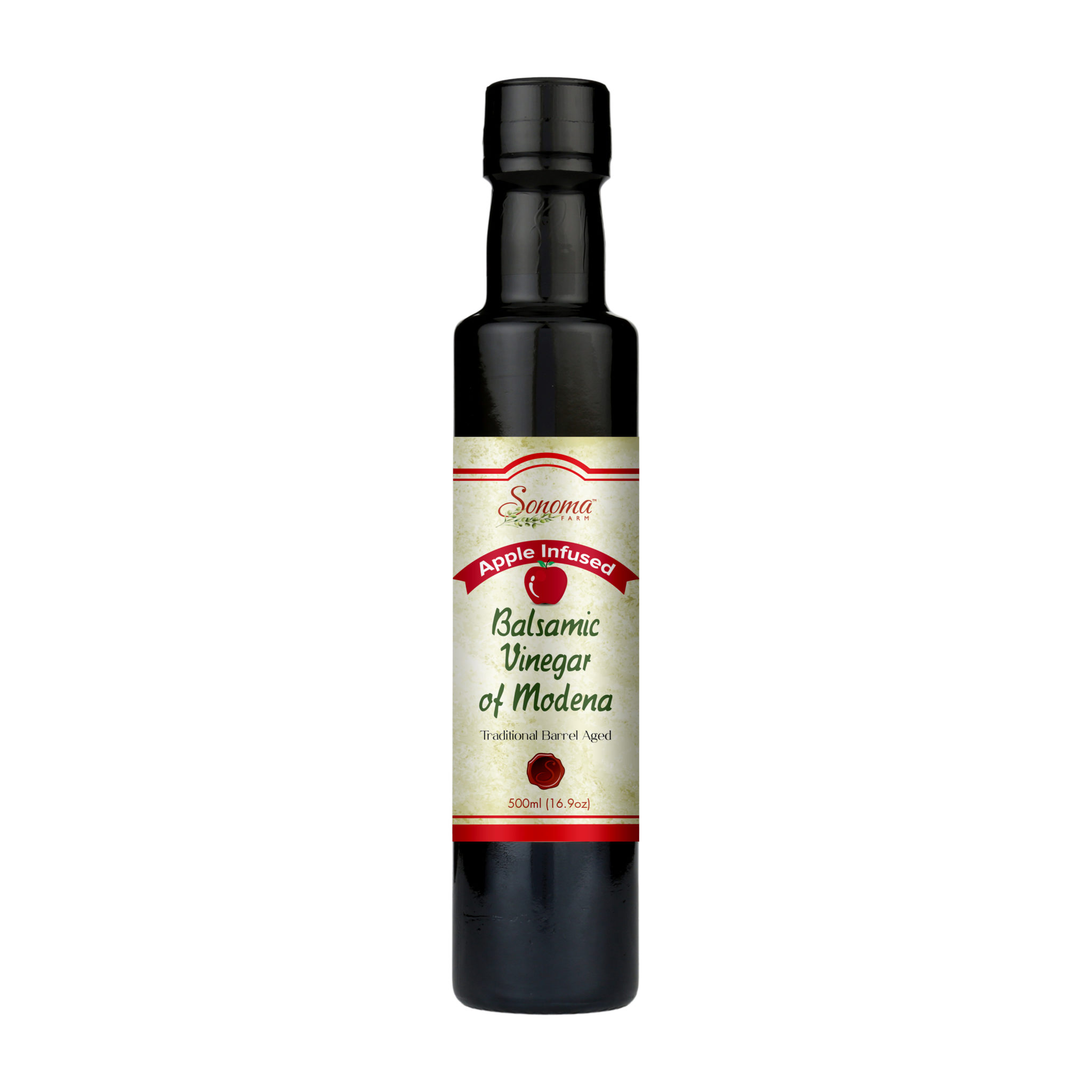 And to add extra flavor, this balsamic vinegar can be infused with fruits, herbs, and other ingredients to add a zing of flavor to almost any dish. Infused balsamic vinegars are a popular ingredient in salad dressings, marinades, and sauces. With its bold, complex, and unique flavor and tart aftertaste, traditional balsamic vinegar can elevate any dish – and the flavor infusions make it an ever more versatile ingredient. With a set of infused balsamic vinegars, your imagination is the only limit to the magic you can work in your kitchen.
  Cocktails and Mocktails
Add an infused balsamic vinegar such as Sonoma Farm's Raspberry Balsamic to sparkling water to give it a refreshing twist.
You can also use our Strawberry Balsamic as the central ingredient in strawberry basil cocktail.
Or use our Peach Balsamic for a splash of extra flavor in your favorite iced tea!
  Bread Dipper
Nothing beats fresh, warm crusty bread drizzled with a blend of infused balsamic vinegar and olive oil. Try combining our Lemon Infused Olive Oil with our Pomegranate Balsamic Vinegar for delectable dipping sauce.
  Jams
For a new take on jams, try flavoring your homemade jam with an infused balsamic! We enjoy making a strawberry balsamic jam using our Strawberry Balsamic.
Glaze
A balsamic reduction makes a great glaze for meats. Some of our favorite pairings include a Cherry Balsamic glaze on Turkey, Peach Balsamic glaze on pork, and Mango Balsamic glaze on fish.
  Over Desserts
To elevate an angel food cake, add a drizzle of Strawberry Balsamic!
Flavored balsamic, like peach or lemon, also makes a fabulous ice cream topping.
  In Smoothies
Mango or Pomegranate Balsamic adds a perfect burst of flavor to any smoothie!
  Salad Dressings
Toss a green salad with Pomegranate Balsamic, or a watermelon salad with Blood Orange Balsamic, or a tomato salad with Peach Balsamic.
  Make a Shrub
A shrub is a fruit syrup used in cocktails that has been vinegar-preserved. Make a homemade shrub using our Strawberry Balsamic for a sweet, tart ingredient in your next drink.
  Over Fresh Fruit
Try our Peach or Strawberry Balsamic over fresh berries.
Marinades
Marinade a chicken breast in our Espresso Balsamic, grill, then add it to your salad. Incredible!
Drizzle it!
Drizzle flavored balsamic over your steamed or roasted veggies. No boring Brussels sprouts here!
Food seasonings
Try blending a little of our Pomegranate Balsamic with your preferred steak sauce for an extra note of tartness.
In Yogurt
For a great snack or easy breakfast, add a fruit-infused balsamic vinegar over plain yogurt.
Sonoma Farm offers authentic traditional balsamic vinegar infused with a variety of flavors. Visit our online shop and find yours today!