Pasta Sauce: Building an Irresistible Savory Meal
The exciting thing about homemade meals is that you have time for food experiments. Interestingly, it would help if you were keen on opting for meals with high nutritional value. This way, you can enjoy healthy benefits whenever you set out to cook. Perhaps, you are a lover of pasta. You can get the best taste from this food component when you include pasta sauce to it. Fortunately, you will not only enjoy the taste of sauce but also enjoy its health benefits. On this account, here are some of the highlights of embracing pasta sauce for your meal.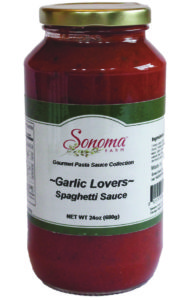 Anti-inflammatory properties
Apart from the tasty nature of this sauce, you can use this product to combat inflammation. The fact is that this sauce is rich in vitamins. Therefore, you rest assured of getting relief from joint with arthritic pains by eating it regularly.
Weight loss
One of the best methods for shedding excess weight is by changing your meal plan. Unfortunately, there is little you can do about your weight if you do not end the craving for junks. Therefore, your workout routines should have a realistic correlation with your diet. This way, your journey into maintaining a healthy weight will come to fruition. At this point, you should prioritize including sauce into your meals. The reason is that this spaghetti sauce is highly rich in fiber. Fiber, on the other hand, is suitable for controlling weight gain.
Stabilized cardiovascular operation
Are you having issues with maintaining a regular heart rate? One of the best ways to stabilize your blood pressure is by adding pasta sauce to your meals. This way, your heart doesn't have to pump blood with abnormal force. After all, this sauce contains healthy components that can support the stable functionality of the heart. Therefore, if you are a hypertensive patient, you should not forget to get spaghetti sauce during your next shopping.
Antioxidant activities
Apart from easing inflammatory pains, this sauce is suitable for maintaining a healthy metabolism. The fact is that this sauce contains antioxidants that can activate the distribution of enzymes in your body. After all, antioxidants help you to reduce the effect of toxins in your body.
Finally, it would help if you didn't hesitate to include spaghetti sauce on your shopping list. This way, you can enjoy the remarkable taste of your pasta with a nutritionally creamy sauce. Do you need to plan a nutritionally beneficial diet? Spaghetti sauce can play a noteworthy impact on your food plan. All you have to do is call in today for more inquiries.