The Foods That Pair Well With Barrel Aged Balsamic Vinegar
It's well known that a good balsamic vinegar can be used to make the best salad dressings. Sonoma Farm offers some of the best in the form of our barrel aged balsamic vinegar, and it's absolutely fantastic on salads. However, don't sell your balsamic vinegar short. It can be used for so many things beyond simple salad dressings. One of the best qualities of a good balsamic vinegar is the fact that it can be used on both sweet and savory dishes. Keeping this mind, you should learn all the unique ways you can use this tasty and versatile product from Sonoma Farm.
Great for marinades
Balsamic vinegar is a typical staple of a good marinade, whether you're using it on proteins like steak or chicken, or you're preparing vegetables for grilling, roasting, or sautéing. We often see people add a number of herbs and spices to our barrel aged balsamic vinegar when marinating meats. The acid in the balsamic vinegar helps break down the protein as it marinates, ensuring your meat is tender and juicy. The longer you let your meat marinate the tastier and more tender it will be.

If you're a vegetarian, or you're just preparing some veggies as a side dish, you can still use Sonoma Farm's balsamic vinegar to sweeten the natural flavors of your vegetables and add some tangy goodness. Cut up your veggies and throw them in a bowl or a bag, add your balsamic vinegar, herbs, and spices and just let them sit for awhile. You'll be blown away by the taste once you cook them up.
Use it with desserts
Barrel aged balsamic vinegar can enhance the sweetness of desserts, too, so don't be afraid to experiment with it for things after the main course. Any dish with a fruit base or topping can be enhanced with a drizzle of balsamic vinegar. This means your pies, berry tarts, crumbles, and even baked goods "a la mode" can be totally transformed. If you can put a fruit on it, you can put some balsamic on it too. Watch your guests' eyes light up when they taste the delicious, juxtaposed flavors of a dessert with a balsamic drizzle.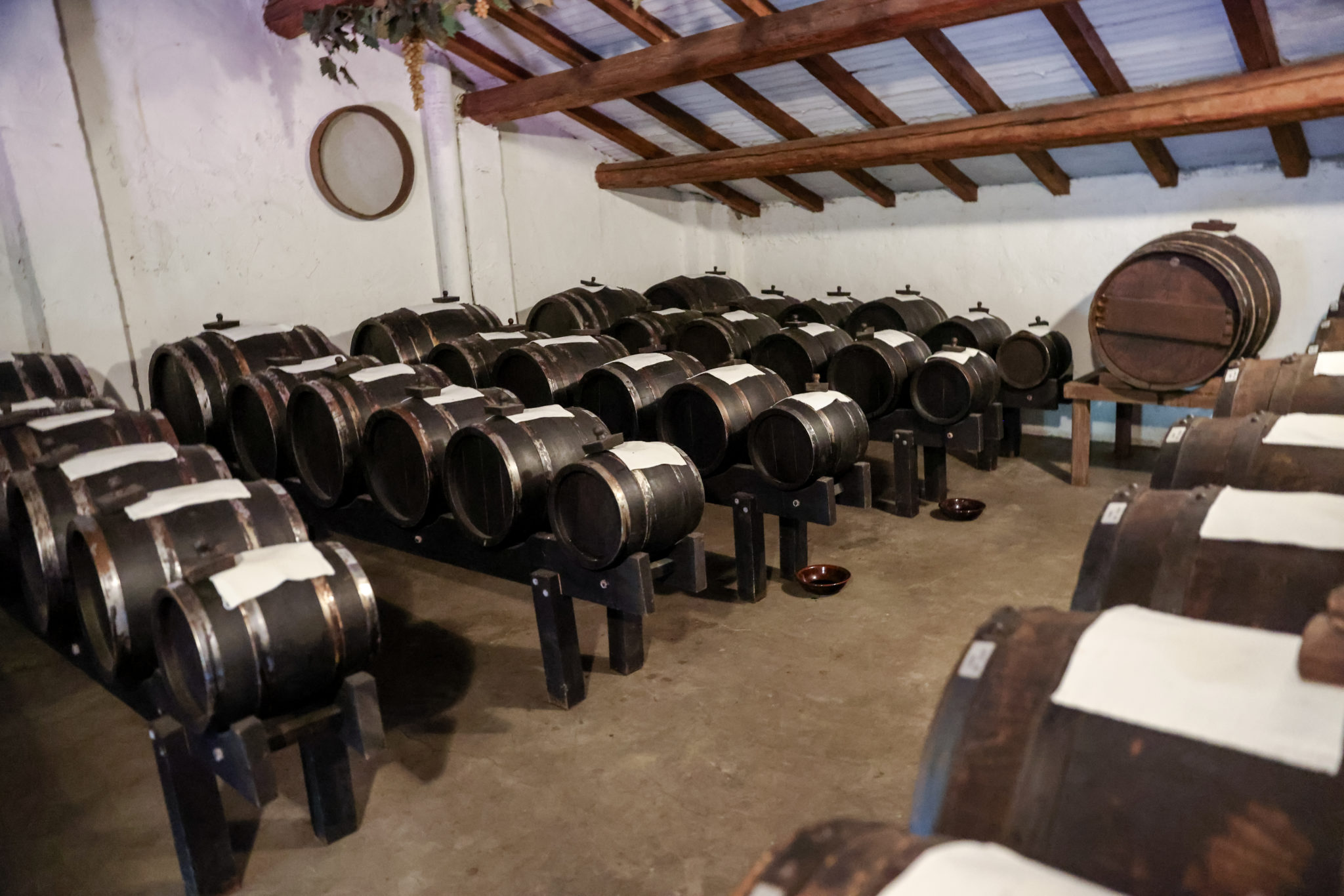 It can be a dip, too
Any time you are making a dip, or an appetizer, it's time you start thinking about barrel aged balsamic vinegar. Next time you're invited to a party and you're charged with bringing an appetizer for the group, go out and buy a fresh loaf of bread and put together a quick dip. Combine some extra virgin olive oil, balsamic vinegar, parmesan cheese, minced garlic or garlic powder, and some oregano and throw that all in a decorative dish. Now have everyone dip their fresh bread in this delicious dip you've created and you will be the talk of the party. And if you want to try something a little more standard but with a slight twist, just add a little balsamic vinegar to some French onion dip. Remember, while the balsamic vinegar flavor profile can carry an entire dish, it can also be used as a flavor enhancer that just adds a little something extra.
Make a reduction
Another great use for balsamic vinegar is in a reduction. Simply simmer the barrel aged balsamic vinegar in a saucepan for 15 to 20 minutes over medium-low heat. Feel free to add any additional herbs or spices to create the flavor profile you want and add it to your vegetables or protein. Since balsamic vinegar can be used as the base for other flavors it's a great place to start when creating your flavor profile. You can add notes of heat, sweetness, or even add some tartness all with the simple addition of balsamic vinegar.
Next time you've got to bring something to party, or you want to spice up one of the family favorite meals, try Sonoma Farms barrel aged balsamic vinegar!